Become the most influential type of leader in any organization: the entrepreneurial leader
Entrepreneurial Leadership Ecourse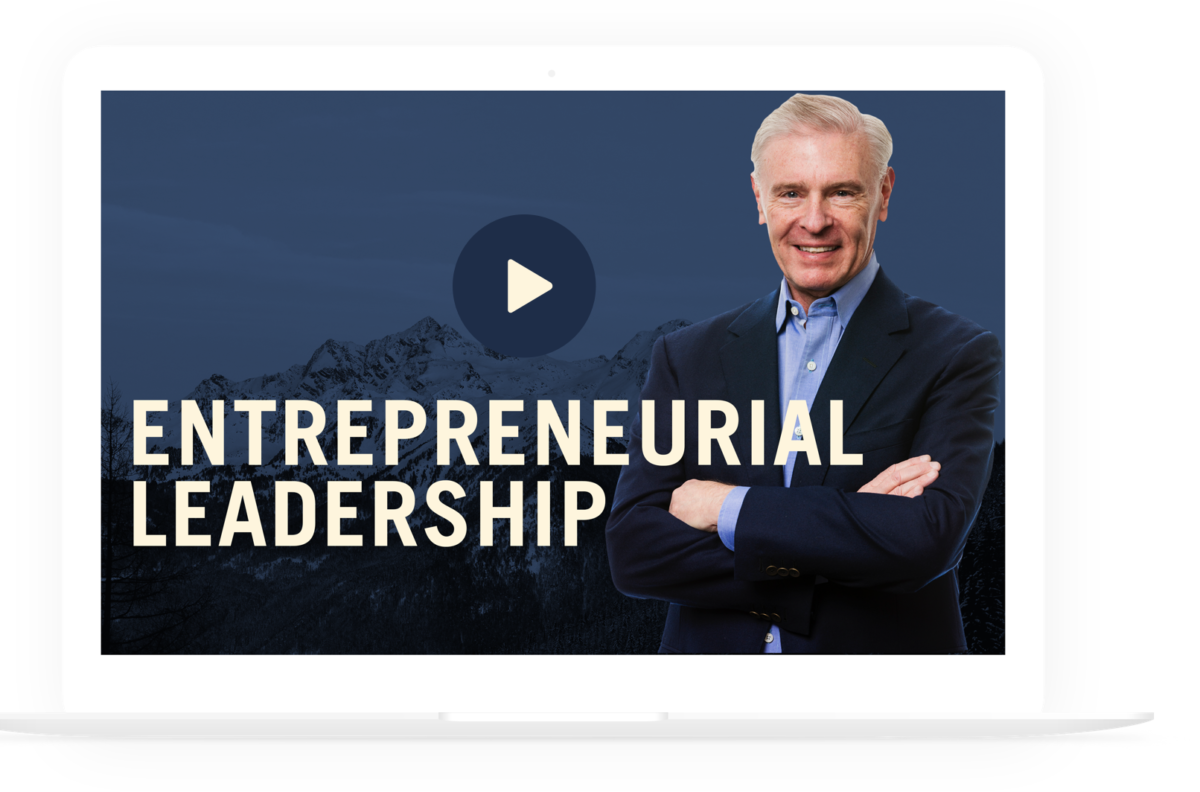 Instant Access
Upon purchase
Most successful people don't start with groundbreaking ideas.
Their journey to success usually starts when they notice a problem and escalates when they provide a solution.
Many leaders see their roles as presiders/managers, with a primary focus on keeping results consistent with past performance and on budget.
These kinds of leaders make important contributions but rarely leave a mark on the businesses they serve. For those wanting to make a lasting impact, new skills are required.
Based on Joel Peterson's book, Entrepreneurial Leadership, this eCourse introduces you to the 4 essential skills you need to develop to become an influential leader who creates durable enterprises that deliver on their promise. Learn to launch new initiatives, inspire others, and champion innovative approaches alongside a leader who has worn many hats including executive, professor, business owner, and investor.
Get access to the course today!


Lesson 1 - Introduction to Entrepreneurial Leadership
Gain an understanding of what an entrepreneurial leader looks like, and why they are game changers for businesses and organizations of every shape and size.

Lesson 2 - Build Trust
Become a better recruiter of teams and reduce common barriers to accomplishing business objectives like political infighting, enterprise-damaging betrayals, and leadership crises.
Lesson 3 - Create a Mission
Your mission answers the question "What would winning look like?" Learn how to give meaning, clarity, and priority to collective actions.
Lesson 4 - Secure a Team
Unlock the code for developing more resilient teams by hiring effectively, modeling positive attitudes, investing in individual success, and firing with empathy.
Lesson 5 - Deliver Results
Discover the 10 common pitfalls you might encounter as you execute on your mission, and the mind-sets and self-talk that can help you deliver results regardless of them.
After this course, you'll be able to...
After this course, you'll be able to...
Embark on Joel Peterson's path to entrepreneurial leadership with your team
Confidently champion innovative approaches to problems
Understand how to stand out as a different (and more effective) type of leader
Build rockstar teams to help you carry out any objective or strategy
Become the person people trust to lead new initiatives
Learn from entrepreneurial leaders who have broken barriers and created legacies
Start learning right away
Entrepreneurial Leadership Ecourse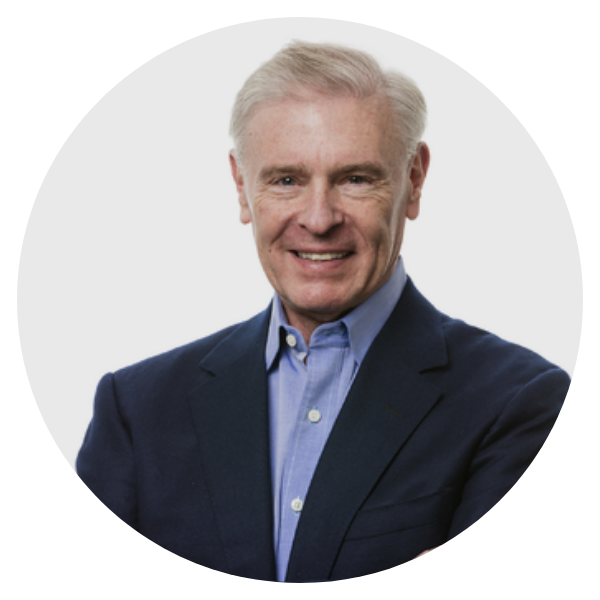 Chairman, JetBlue Airways


Joel Peterson is the Chairman of JetBlue Airways and the Founding Partner of Peterson Partners, a Salt Lake City-based investment management firm. Joel is on the faculty at the Graduate School of Business at Stanford University and has been since 1992, teaching courses in real estate investment, entrepreneurship, and leadership. Joel formerly served as Chief Executive Officer of Trammell Crow Company, then the world's largest private commercial real estate development firm. Joel earned an MBA from Harvard Business School and received his Bachelor's degree from Brigham Young University. He is the author of "The 10 Laws of Trust: Building the Bonds That Make a Business Great."

Praise for Entrepreneurial Leadership
'Joel Peterson stands out as one of the world's leading teachers and supporters of scalable entrepreneurial activity. Now his wisdom and guidance are available to the broader public in this must-read for would-be leaders of lasting change.'
– Brian Spaly, Chairman of Tecovas, Founder of Trunkclub, and Bonobos

"As a professor of mine, our founding angel investor at Bonobos, and later our most valuable board member, Joel has had a tremendous impact on my life, career, and the success of Bonobos. This book is a great distillation of his unique blend of candor, grace, empathy, judgment, and wisdom - a must read on how to take a fledgling idea and through superlative leadership, build a culture and a company that can endure."
– Andy Dunn, Co-Founder of Bonobos
"I am so excited that Joel is sharing his wisdom in this must-read book. His willingness to teach shines on each page. We need leaders who champion innovation in our companies and communities, and this book is a powerful tool for becoming exactly that kind of leader."
- John C. Maxwell, #1 New York Times bestselling author and global leadership expert

Please note: You will be prompted to create an account with Leadership Essentials upon checkout of your eCourse from the Leadership Essentials store. This will be your login information to the eCourse once you've purchased. If you aren't satisfied with your eCourse purchase, we offer a money-back guarantee up to 30 days from your purchase date where you can receive a full refund.
Questions about eCourses? View our Frequently Asked Questions or contact customer service.