Career pause? Re-enter the workforce with confidence
The Back to Business eCourse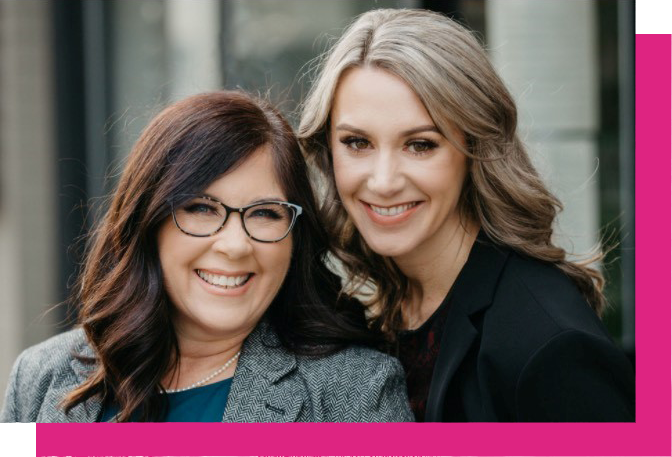 Duration
3 hours of content intended for 5-weeks
Topic(s)
Women, Career Coaching, Job Searching
For many women re-entering the workforce after a career break, the job search world is a disorienting, confusing, and overwhelming place.
This comprehensive new course lays out a clear path for anyone ready to re-enter the workforce.
The 45 percent of American women who take career breaks know better than anyone that searching for a job has changed rapidly in the last decade: new modes of communication, new rules of discoverability, and new expectations.

In the Back to Business ecourse, career coaching and re-entry experts Nancy McSharry Jensen and Sarah Duenwald have put together a guide for women returning to the workplace.
Hear from course instructors Nancy and Sarah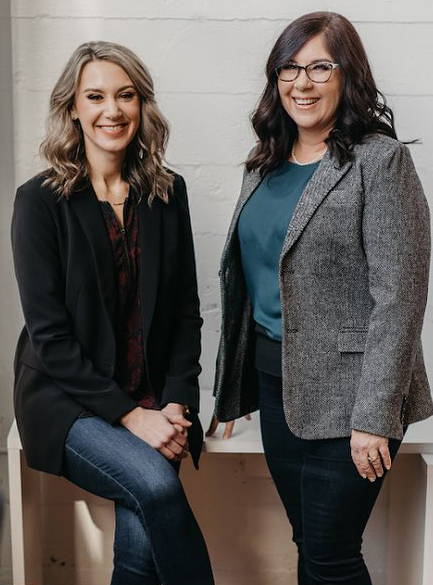 Nancy Jensen has launched businesses for IDG and Microsoft, served as an instructor at the University of Washington, and currently serves as CEO and Co-Founder of The Swing Shift. She's been featured in Forbes, The Huffington Post, at Seattle's infamous F-Bomb Breakfast Club and the Female Founders Alliance Champion Awards. Nancy believes that women shouldn't be penalized for taking care of their families, committed to getting women into the workforce on their own terms, and dedicated to 100 percent pay parity.


Sarah Duenwald has successfully focused on business development and sales operations in the software and high-tech consulting industry over the last decade. After the birth of her second child, Sarah took a brief career pause, and then decided she wanted to do something that gave back and made an impact so that she could stay relevant and have meaningful work on her resume. She co-founded The Swing Shift, where she drives Operations, Programming, and Partner Relationships. She believes it's imperative to change the perception of the modern workplace and works every day to empower women to take control of their careers.
Part 1: Strategy

The first module is all about mindset. You'll meet the instructors, Nancy McSharry Jensen and Sarah Duenwald, who will show you the 3 main mindset shifts you'll need to make to succeed in getting back to business.
Part 2: Your Marketing Toolkit

Don't sell yourself short by not clearly establishing your personal brand! This section is all about how to market yourself as the best candidate possible. Take a personal brand self-assessment, learn how to position yourself in the marketplace, the important aspects of your social profile, and what to include on your resume.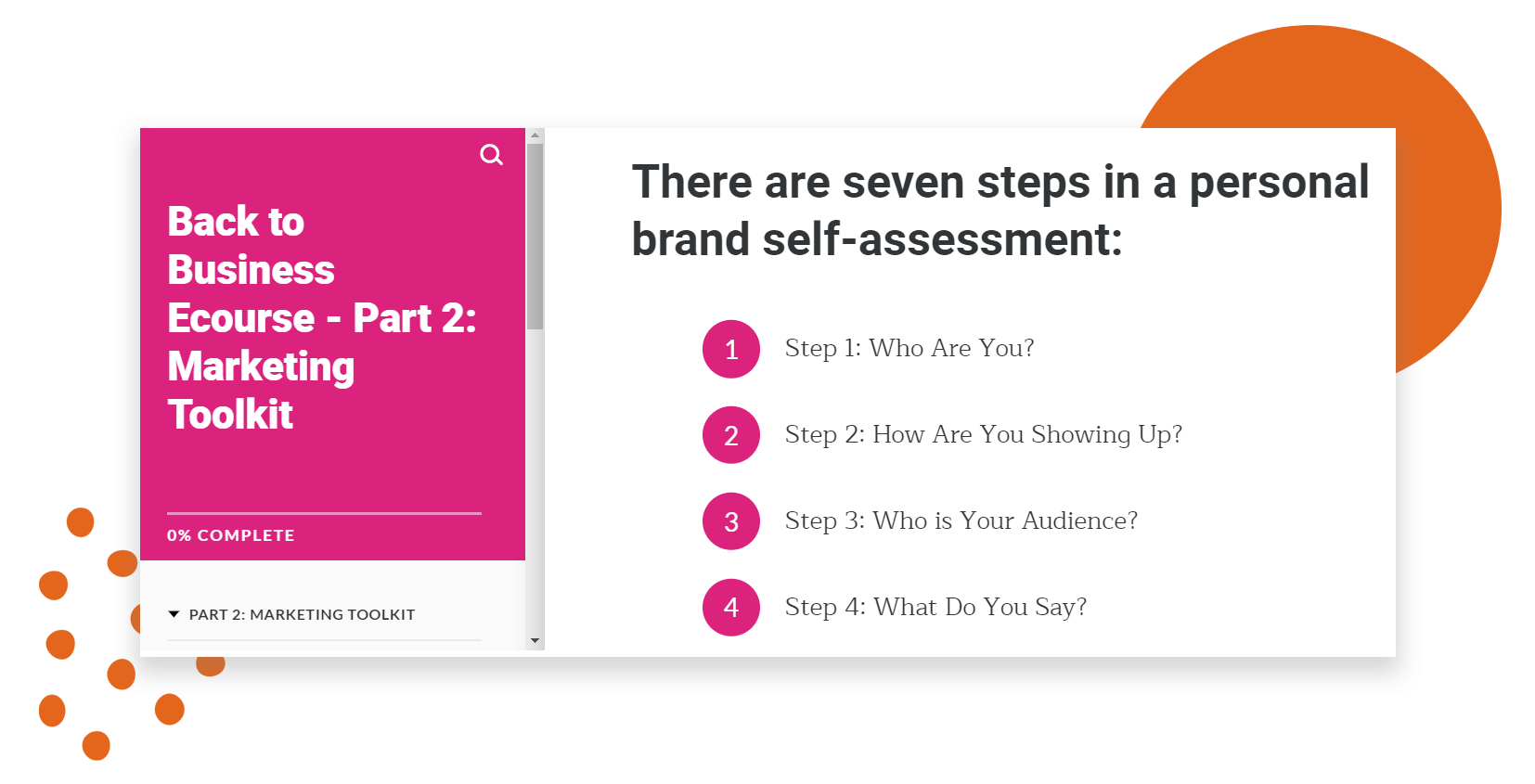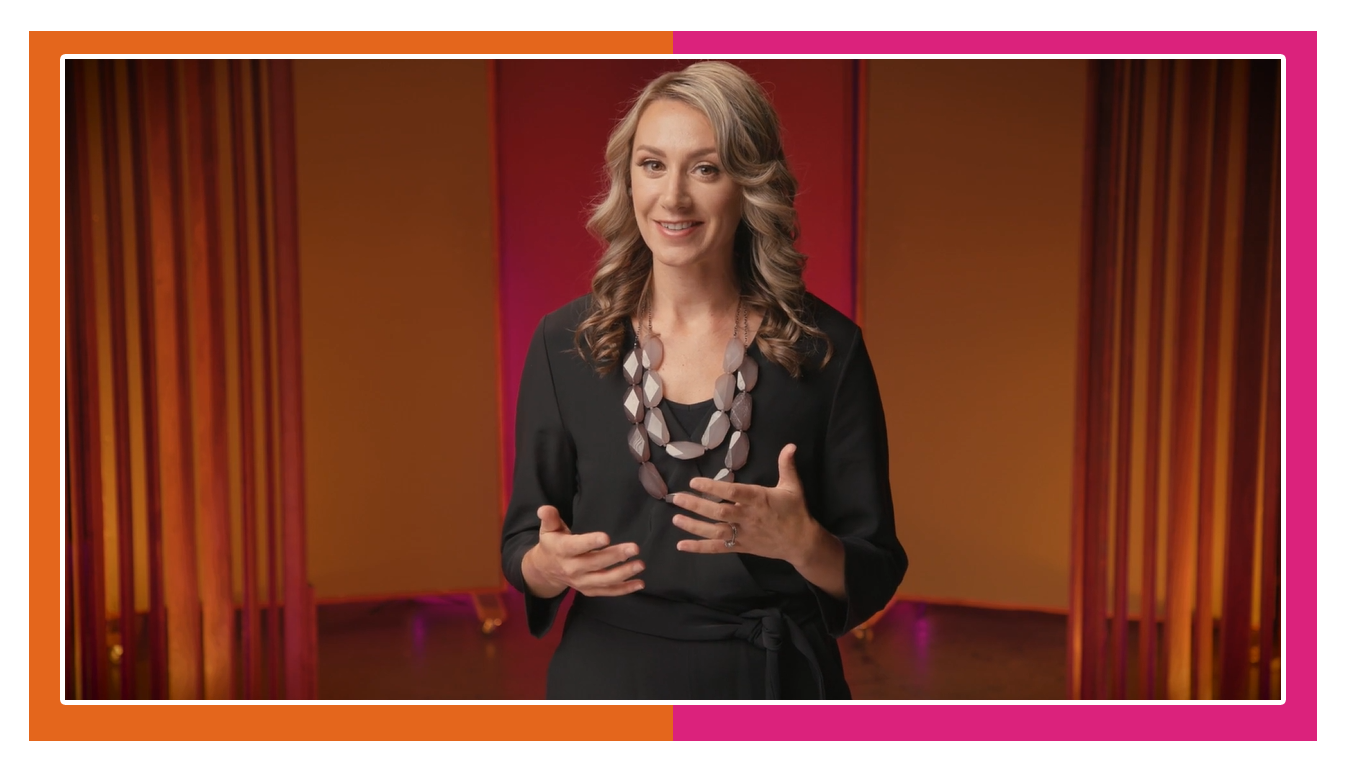 Part 3: The Power of Relationships

You've probably heard the saying, "It's not about what you know - it's who you know." Make this true for you by learning how to capitalize on your relationships. Learn where to go to network and how to do it right - and unlock the networking toolkit.

Part 4: Interview Resources

You've landed the interview... what now? Discover everything you need to know about interview research and prep, negotiation research and prep, alternative hiring options, timeline and salary expectations, and more. Plus you'll be able to do a mock negotiation with Nancy & Sarah.
After this course, you'll be able to...
Develop a growth mindset and resourcefulness to find new career opportunities

Develop and execute a job search return strategy

Successfully prepare for a job interview

Confidently negotiate your value in the marketplace

Analyze past work to discover transferrable skills

Generate interest from potential hiring managers with your personal brand and LinkedIn

Create a crisp and compelling pitch for networking events, recruiters and hiring managers

Create a resumé that gets you the interview

Make personal connections that turn into powerful relationships with decision makers

Use unique and non-traditional ways to pitch to hiring managers and recruiters

Conduct research so you are prepared for your interview

Negotiate for the salary and benefits you desire, that also value your unique experience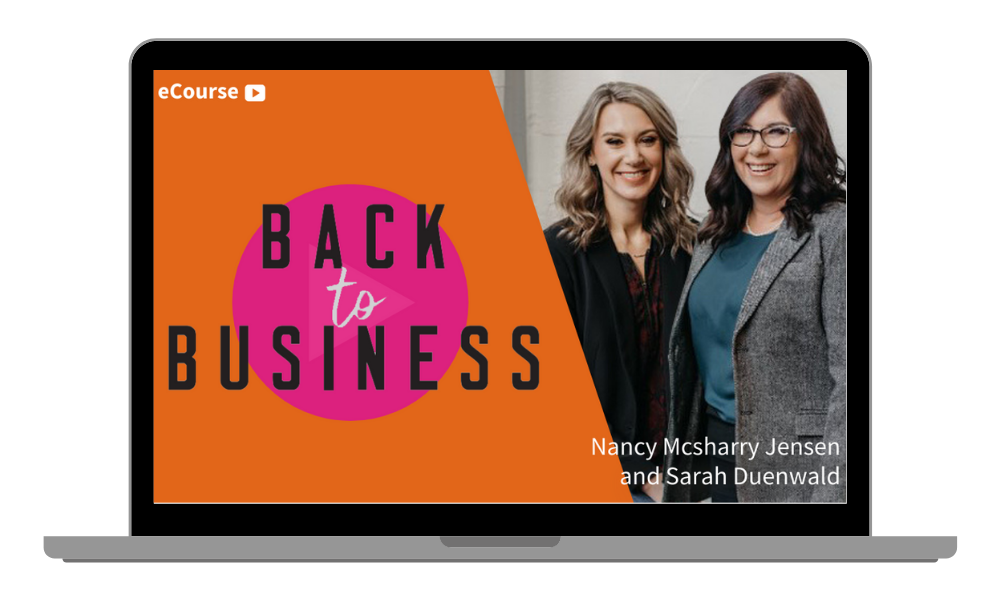 This course is for you if...
You have left the workforce for any reason and are ready to re-enter into a new, satisfying career
You want to understand your personal brand, both in-person and online, and how your skills translate to the career you are looking for.
You seek to become professionally relevant and gain confidence in your ability to return to the paid workforce.
You want to look for job opportunities while being productive and intentional with your time.
Start learning right away
In Back to Business, career coaching and re-entry experts Nancy McSharry Jensen and Sarah Duenwald have put together a guide for women returning to the workplace.
The authors understand through first-hand experience the anxiety of returning to work. They have helped hundreds of women facing the job search process to overcome the anxiety of what is often overwhelming life change.
Want to buy access for your team?
If you are interested in buying this course in bulk for your team or organization, we are happy to help! Please email our customer service team below or call us at 1-800-250-5308 to place your order.

Please note: You will be prompted to create an account with Leadership Essentials upon checkout of your eCourse from the Leadership Essentials store. This will be your login information to the eCourse once you've purchased. If you aren't satisfied with your eCourse purchase, we offer a money-back guarantee up to 30 days from your purchase date where you can receive a full refund.
Questions about eCourses? View our Frequently Asked Questions or contact customer service.