To Create Customer Loyalty, You Need to Create Employee Loyalty First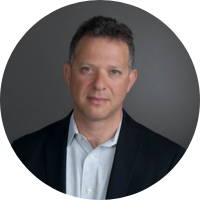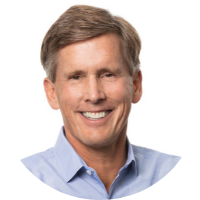 Sandy Rogers is the leader of FranklinCovey's Loyalty Practice. He was previously senior vice president at Enterprise Rent-A-Car.
Who is most responsible for creating customer loyalty? The CEO, right?
Well, certainly he or she plays an important role. The CEO makes very important decisions like promoting people whose love for customers is contagious. And love for customers is expressed not only through personal interactions, but also through the creation of policies, processes, and technology that make it easy for customers to do business with the organization. The CEO plants the fertile field that nourishes these activities and outcomes for customers. But the CEO is not the primary driver of loyalty.
It's all of us—the people who serve customers inside and outside the organization every day.
Watch: How to keep customers when the going gets tough
Your Front-Line Employees Impact Customer Loyalty the Most
As our friend Shep Hyken frequently says, "The customer experience rarely exceeds the employee experience."
Over the years, Fred Reichheld's work has shown that companies with a lot of "promoter" customers have their "promoter" employees to thank for it. Like promoter customers, promoter employees love you, talk you up, and recommend you to their friends. They stay with you and serve your customers with zeal and energy. They are by far the most important factor in gaining customer loyalty.
While there are many complex variables that produce your bottom-line profits, there's no question that your customer-facing employees play a critically important role. In our work at FranklinCovey, we found that truly loyal customers are rarely found in places without strongly committed employees, and the behavior of employees directly serving customers is often the deciding factor in whether customers are loyal. Again and again, customers of the great-performing chain locations we studied talked about helpful and friendly employees. They also mentioned things that were the result of frontline employees who care—cleanliness, no waiting, items on the shelf.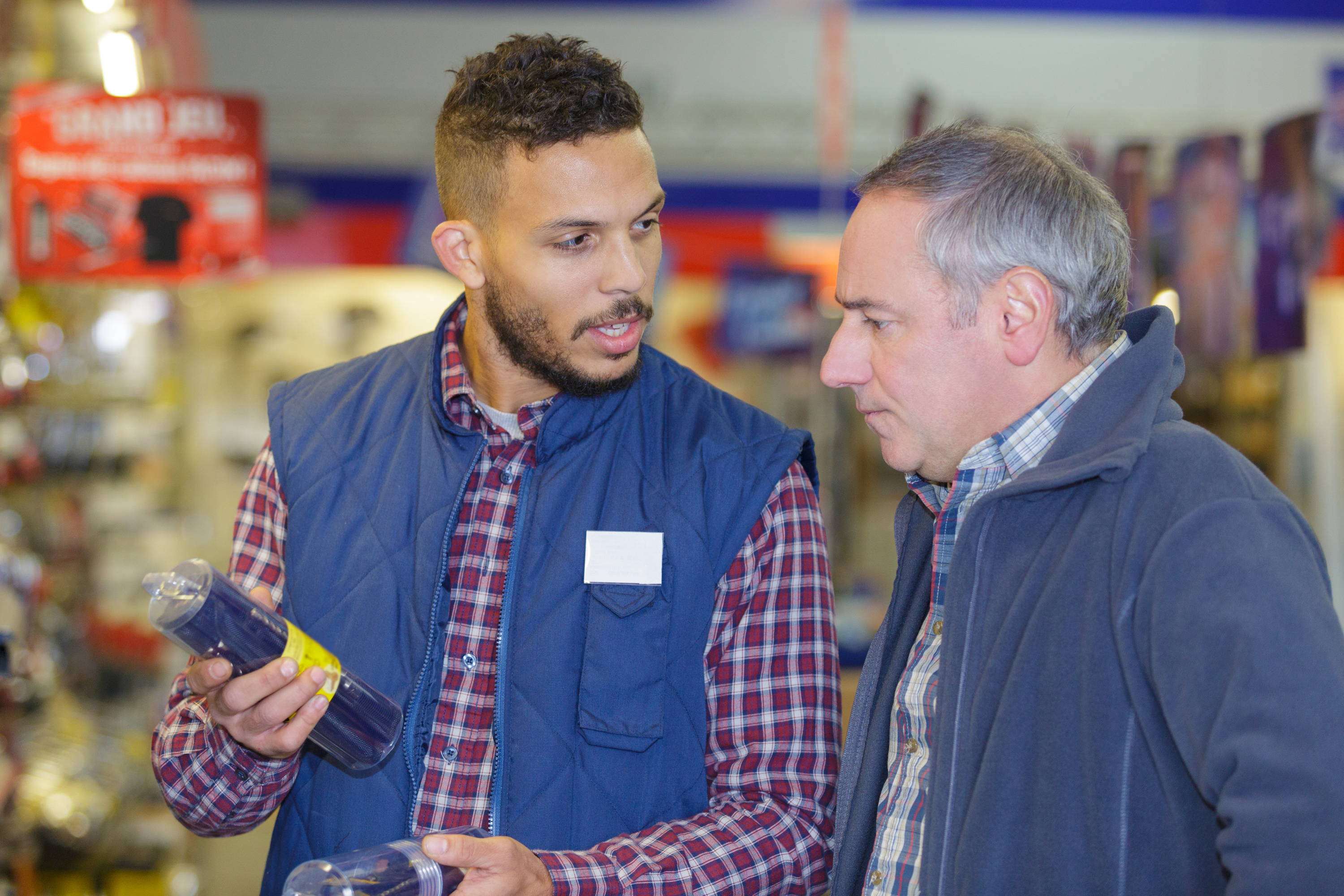 The Task of Inspiring Employees Falls On…

 
So, whose job is it to inspire employees to do a great job for customers?
You may say, "The manager, of course." No question, the team leader is the linchpin—the leverage point—in building team culture and inspiring everyone to do their best for customers. But what if you don't have an inspiring team leader? Can you make a real difference in your team's ability to earn customer loyalty? The answer is most definitely yes. And not just in your own engagement with customers, but also, and perhaps even more important, in your interactions with your fellow team members.
"Leadership is a choice, not a position," the cofounder of our company, Stephen R. Covey, was fond of saying. The company can give you a title, but that doesn't make you a leader. As one of our clients once said: "You are not the leader you think you are. You're the leader your people think you are."
Anyone can adopt a Loyalty Leader Mindset. You don't need a formal title. You can be the most experienced executive in the company or the cashier who was just hired yesterday. It doesn't matter. A loyalty leader earns loyalty from others by living the principles that acknowledge their worth and limitless potential.
The Loyalty Leader Mindset
While the benefits of customer loyalty are generally well understood, this article will illustrate the process and tools to earn true loyalty—the kind of loyalty fueled in the heart through positive, emotional interactions with others.
In a general sense, loyalty can increase from a variety of positive customer interactions. But our research and engagements over the past twenty-five years, combined with the knowledge and expertise of our clients, colleagues, and friends, have shown that real loyalty can only be realized through the synergistic interplay of what we call the Three Core Loyalty Principles. These principles are put into practice by first adopting the Loyalty Leader Mindset and then enacting the key behaviors tied to each loyalty principle.
Our mindset relative to loyalty is profoundly influenced by our understanding of the answers to these questions:
Do you believe loyalty is essential to your success?

Who do you feel is most responsible for creating loyalty?

How can you earn loyalty from your customers and colleagues?
The Loyalty Leader mindset can be encapsulated in a single statement or belief: I earn the loyalty of others by having empathy for them, taking responsibility for their needs, and being generous.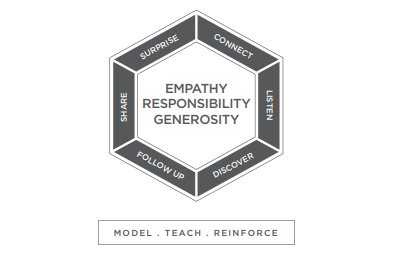 How to Earn the Loyalty of Your Colleagues and Customers
Principles rule the world. Gravity is a principle that works on us whether we like it or not. Even if we choose not to believe in it and jump off a building, we'll still fall. In the same way, principles apply to everybody, regardless of our background, our life experience, or our beliefs. Principles also rule our relationships with people. If we ignore or violate those principles, we will fail.
The Three Core Loyalty Principles for earning loyalty in any relationship are:
Empathy

Responsibility

Generosity
True loyalty is the natural consequence of principled behavior. Principled behavior awakens loyalty much more effectively than reward points or promotions. Through our research, we've found that customers and employees are loyal to organizations and people who show empathy for them, take responsibility for their work, and act generously. These are not just techniques—they are behaviors that can be learned and adopted by anyone in your organization.  
Loyalty Principle 1: Empathy To show empathy, we need to practice these key behaviors:
Make a genuine human connection with people.

Listen to learn their hidden story.
Loyalty Principle 2: Responsibility To take responsibility, we need to practice these key behaviors:
Discover the real job to be done (others' goals).

Follow up to strengthen the relationship.
Loyalty Principle 3: Generosity To be generous with other people, we need to practice these key behaviors:
Share insights openly to help others win.

Surprise them with unexpected extras.
Regardless of where you work, you have customers, and the loyalty of your customers defines your success.
Fred Reichheld, Bain Fellow and founder of Bain & Company's Loyalty practice, has made a strong case for loyalty and its powerful impact on growth and bottom-line results. Our contribution to this topic comes by examining the specific underlying principles that drive loyalty, enabling companies to crack the code to customer devotion. These principles are both timeless and universal.
Want to read more? Get the book!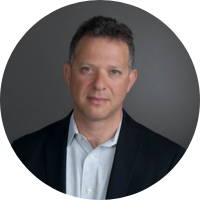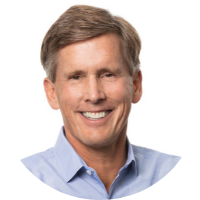 Sandy Rogers is the leader of FranklinCovey's Loyalty Practice. He was previously senior vice president at Enterprise Rent-A-Car.